L.LOGIN - SIGN UP & LOG IN
WITH LUTINX API​
Stop direct managing users' identities on your website. With L.LOGIN, you have a complete KYC interface in your hand.
LutinX Login enables people to have private & secure experiences, from basic account creation to e-commerce experiences, all with the click of a button—it is uniquely positioned to offer a seamless experience across platforms, devices, and operating systems. LutinX Login is the perfect solution for your blog, your SBE website, or your e-commerce marketplace.
Every account is FULL KYC verified, No more FAKE accounts on your database.
Here you can check some reasons you can use our Login with LutinX API. It is not only an API it is a powerful instrument for your management system and for the growth of your business. 
Segments of Markets
Personal Blogs – Every user can comment or increase the growth of your blog, with a verified identity, and NOT in an anonymous way;
E-Commerce websites – You can easily match who access it and who pays for your products. The AML regulations are clear, user can send electronic money only with cards they belong;
Telephone or Payments websites – LutinX can grant you access to the data of the users, with their explicit authorization. Get a Sim card or access to crypto exchange with LutinX Login.
Financial Websites – share data only with identified people. Be sure of their age, and if needed the country they come from;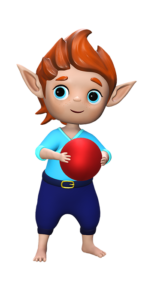 Hotel & Restaurant websites – no more fill a new account, verify the information. Your guest using LutinX Login will share automatically his real information, for his and your safety.
Sports and General Events, Concerts, and more –  Be in compliance with police and security regulations, and reduce the amount of your insurance. You can present true and clear users' data;
Health Remote Services – thanks to LutinX Login you can assist and offer your health services remotely without the need to meet patients in person.
Much more! – We are currently active in more than 26 business sectors. Contact us for better digital assistance.
It is perfect for privates, companies, nonprofits, and institutions. Data Identity Management will not be a problem for you anymore.
Is IP important for you? Try one of our licences – 14 days are free-of-charge