The biggest challenges to higher education access are prohibitive tuition fees and associated costs. In the US, borrowers owe more than $1.5 trillion in student loans and spend a lifetime repaying their debts. The education sector is always catching up in the race to adapt to new learning opportunities, styles, and technologies. However, a willingness to embrace emerging technology may see the education sector as a whole address longstanding challenges and close the gap to where it should be.
Blockchain is one such technology that has presented several opportunities in addressing challenges, enhancing legitimacy and credibility, and cutting costs. More and more institutions of higher learning are using blockchain technology in different ways. New ways in which blockchain technology can be used in the higher education sector emerge each passing day. One of the popular applications of blockchain has been in issuing digital credentials that facilitate the sharing of verified copies of student qualifications with employers.
The use of blockchain, especially in the long term, will have transformative potential within the sector. There are ambitious use cases of blockchain that are expected to disrupt the entire education ecosystem. Some of the most ambitious uses of blockchain technology in higher education include:
1) Transformation of Record-Keeping – The current state of affairs is that many fake degrees and diplomas are used. People opt to pay up to $1,000 per fake degree certificate and steer clear of paying on average $37,000 per year in tuition fees. People have used these fake degrees to move ahead in their career fields. The verification of degree certificates takes a lot of work since universities have a closed record-keeping system. A blockchain-supported method of storing academic records and transcripts would help save both time and money in verifying qualifications by employers and recruitment bodies. Students would be able to share their records with employers eliminating the need for tedious verification processes. The most prominent use of blockchain in higher education has transformed record-keeping for certificates, diplomas, and degrees. Up to 2% of higher education institutions have reported having deployed blockchain technology. A further 18% of higher education institutions are planning to deploy digital credentialing and use blockchain technology for other areas of student records. The other group employs a wait-and-see approach citing reasons such as the widespread hype, potential risks, and relative immaturity of the blockchain technology.
Blockchain technology is expected to make credentials digital and place the learner in complete control without intermediaries verifying them. Furthermore, the technology can be used to accreditation educational institutions, which is a complex process. The ability of blockchain to improve record-keeping has made it suitable for addressing the many challenges that surround intellectual property (IP) management. Blockchain can be used to determine the uniqueness of an idea or invention and to register IP assets, patents, and copyright.
2) Improve Efficiency of Business Processes – Think about streamlined business processes whereby blockchain technology can be used for virtual records or transcripts. Blockchain technology can be used to create virtual transcripts and records of educational achievement throughout students' lifetimes. Creating verifiable transcripts spanning an individual's lifetime can help address issues such as CV fraud, transfers between universities, and the reduction of overheads associated with the verification of credentials. It would also facilitate the seamless inter-state and inter- country movement with academic transcripts and credentials. Blockchain will not only transform record keeping but will also streamline processes making them more efficient.
3) Creation of Market for Digital Assets – Custom cryptocurrencies are available in the higher education sector. A cryptocurrency platform can use a student payments method and process payments that may involve students, governments, financial institutions, and scholarship-granting agencies. There are higher learning institutions that are already using bitcoin as a form of payment. King's College in New York City is one such university that has accepted bitcoin and, in the process, eliminated credit card transaction fees. It is an excellent example of how digital assets can be used within the sector.
I think this kind of market should be used to support students inside a complementary circuit where a closed coin can be used near the official one. In this way, the value of the educational offer will be preserved, and those who reach better results and distinguish themself for studies will access more benefits.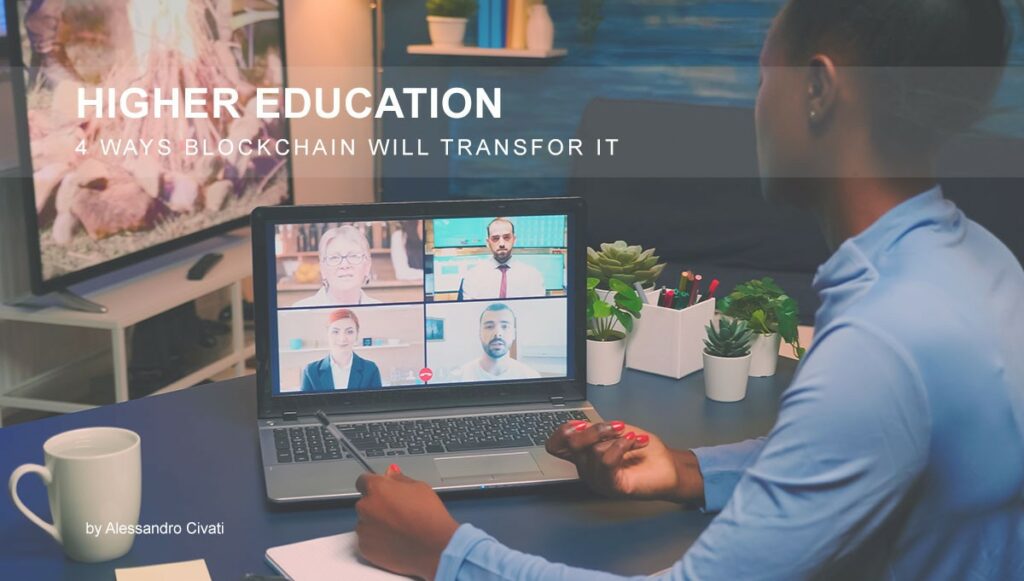 4) Disruptive Business Models – Whereas blockchain adoption in higher education has focused on record-keeping and enhanced efficiency, the technology's real power is creating new business models. One such disruptive business model has been adopted by Woolf University, which seeks to become a blockchain-powered institution with no borders. The university aims to use blockchain and smart contracts as the foundation of the relationship between teaching staff and students. If successful, the new education platform can become disruptive – lowering tuition fees, automation of administrative tasks and reducing administrative overheads, increased faculty remuneration, and securing records for faculty and students. Lecturers can choose to be paid in their local currencies or Woolf tokens.
The open-source university model would have students benefit from standardized education opportunities irrespective of their location around the globe. Blockchain would offer a one- stop-shop at reasonable prices for different courses and a unified blockchain database to store verifiable credentials.
Blockchain is changing some of the problems that have proven difficult to address using traditional technologies. Prominent areas of blockchain use are in business process streamlining and universally accessible certifications. I believe that new hybrid solutions between blockchain, ai, and machine learning will forever revolutionize the educational system.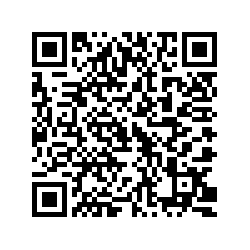 Author: Alessandro Civati
Email: author.ac@bitstone.net
Blockchain ID: https://lrx.is/UvidGLYQ7E