the most easy way
to verify skills
Digital Credentials issued to  100% KYC verified people merged with the Blockchain tokenization process.
Drive your business forward
L.Skills can help you, whether you're moving from printed certificates to digital, starting from scratch, or trying to improve existing processes.
LutinX's unique feature set gives you everything you need to make your digital credential programs successful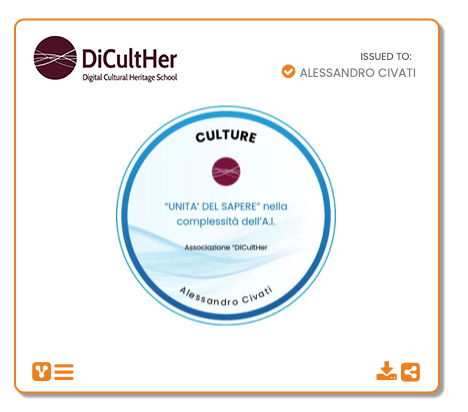 Your brand is the weight behind your credentials, not ours. Your logo is what your recipients and members trust and recognize.
Robust Products: Verified digital credentials transform organizations. LutinX offers the best product features and functionality to help organizations
large and small meet their goals.
Customer Support: LutinX has an entire team focused on customer success that brings expert guidance, best practices, and ongoing support to every implementation.
Enterprise Value: LutinX is the network of choice for organizations requiring enterprise tools to scale global credentialing programs and meet the most rigorous data standards and security.
Create Credentials: Customized badges or templates are ready for you. Everything in LutinX is architected to make your job easier.
Promote your Brand: Go beyond your logo on your certificates and badges. With our branding options, you can leverage vanity URLs, custom emails, and branded landing pages.
Empower Recipient Sharing: Native social sharing tools and templates make it easy for your learners and members to celebrate and share their goals in a single click, turning your certification into a referral machine.
FULL KYC Process: Both trainer centers and learners should start this experience identifying themself, in a legal compliance procedure, easy and fast, for the complete verification of the process.
Blockchain Verifiable: Every Skill and Digital credential generated is 100% verifiable online, publically. Everyone can be sure of its validity through an easy button (down right on the badge) that lets you access our Blockchain explorer.
DIFFERENT AREAS, DIFFERENT PEOPLE, AND THE SAME PROBLEMS RESOLVED BY 8ID