GBSI makes information easy to archive and verify worldwide.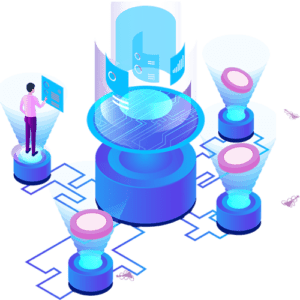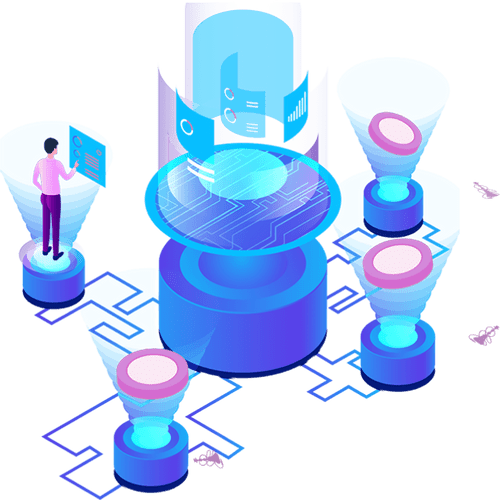 GBSI is a project promoted by Lutinx Inc. GBSI's vision is to leverage blockchain to accelerate the creation of cross-border services for enterprises, sbe, public administrations, and all their ecosystems for every citizen.
Since 2018, LutinX is deploying a network of distributed nodes across Europe and West Africa, supporting applications for selected use cases.
Verifiable Credentials Explained
LutinX is a cross-chain network of distributed nodes across the Globe to support relevant applications, merged into a system called GBSI. When documents and information are shared online, it is still challenging to verify that the data is authentic. Reducing the time and cost of verification is a challenge that cannot be met with blockchain alone.
For this reason LutinX developed an integrated interface where its users can:
In 2018 we fight a big dilemma "What is Blockchain without certified users?" To resolve this big problem we developed a native KYC – Know Your Customer – Platform, based on AI and Machine Learning technologies. Finally, we applied financial rules in the respect of the AML regulations.
After one year of the job, in September 2019, we resolve the deal, and we integrated inside our Platform a native KYC & AML service, free of use for all our users, called L.Login.
We perform similarity and liveness checks to verify if the person holding the ID is the same as the one shown in the ID and is physically present.
Finally, LutinX covers more than 1,000 types of ID documents across over 50 territories to support a global customer base – every month we add more data to secure our system.

Verifiable Digital Credentials
Every credential issued by LutinX is fully verifiable and not modifiable. It means that for anyone who generates a Digital Badge, Notarizes a document, applies a timestamp, and more, our technology tokenizes inside the hash the relevant pieces of information like the Owner's Identity, the Data, and the Date.
This process is valid and allowed for Institutions, Companies, and Citizens worldwide with the same rules and benefits.
Moreover we allow users to share them in the full respect of the international privacy regulations.

GBSI integrates at the native level for every user the BOOKLET©
The Booklet© is a common place where every member of our community can store their personal and sensitive data for multiple purposes. We propose its use for Educational Credentials in the full respect of the EQF and USA QF, and we are currently integrating it into African countries' qualification regulations too. Moreover, The Booklet has already been verified for Sports and Healthcare data.
In 2019, the Booklet© was online, and the INAIL – one of the main Public Insurance in Italy – presented our platform and the Booklet© at the Italian Public Administration Forum in 2020.

Standard and recommendations
LutinX invests in the dissemination of industry-recognised Standards. In the last few years, we are investing money and energy to accelerate our grow with full respect for international standards, like the one presented below.
In 2023 we are integrating this list with new ones, currently under development.
Are you focused on Skills and Micro-Credentials, get a Demo
Is IP important for you? Try one of our licences – 14 days are free-of-charge