Blockchain for Charity
is a reality
LutinX brings its experience to accelerate and automate administration, create and demonstrate compliance, promote trust, and improve donation targeting. All these aspects include Blockchain and Artificial Intelligence.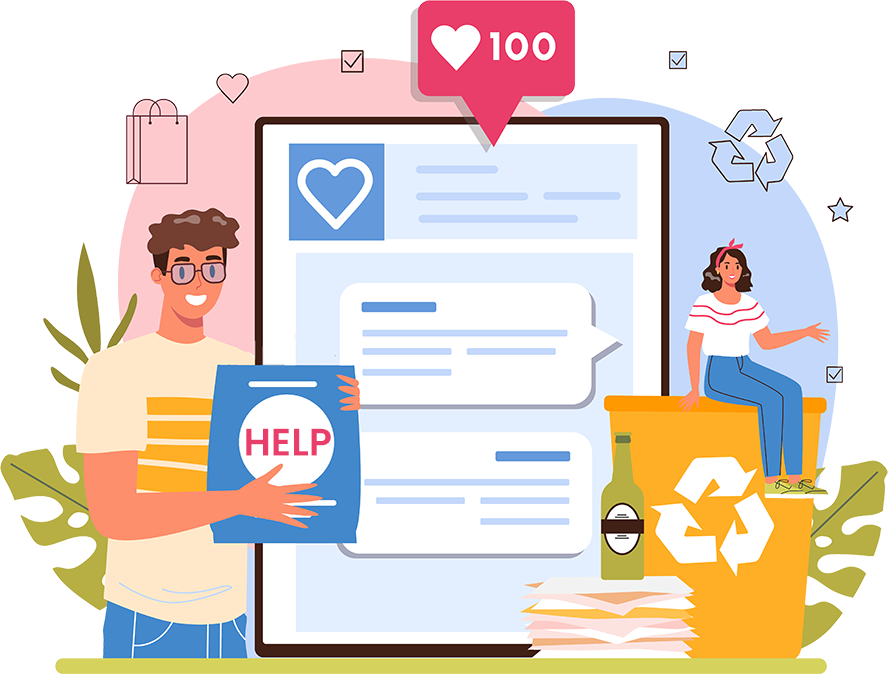 LrxCharity is Blockchain for Charity
Blockchain is a game-changer for charity organizations with its decentralized nature, complete transparency, and immutable records storage. Thanks to LutinX, we are creating a global ecosystem for charitable giving.
The givers can easily track their donations and extract value from supporting those in need with tokenized assets. With increased trust in charitable organizations, they'll be able to provide more significant contributions to the causes they support.
Backed by blockchain smart contracts, beneficiaries will receive the aid most directly, while donors can be sure their contributions make a difference. LutinX strongly encourages nonprofit organizations to take advantage of these benefits with a ready-to-use Suite of Blockchain applications designed around their needs.
We are the new Global Project that will let you access the Future of Chaity, transforming your reality from local to Internet oriented.
DEFEAT CHARITY CHALLENGES
Charity Industry Challenges Blockchain Can Help Solve
Donations have been declining due difficulties to reach donators and new generations;
Too much of donors' money goes to charities' overhead expenses, whether because of mismanagement or because staff and office space are expensive;
Some projects get funded, and others don't. Small donors have little to no control over how charities use their donations;
There isn't enough transparency regarding how charities use donors' contributions;
Charities spend lots of time completing regulatory paperwork, which takes time away from fulfilling their mission;
The administrative costs of hiring local organizations to put donors' money to work mean charitable money don't go as far as they could;
Charities can get away with misreporting their expenses and saying that more of donors' money goes to fund projects than actually does;
Settlement times for transferring funds from charities to beneficiaries are too slow;
Donations wind up in the hands of corrupt officials, especially in unstable countries abroad;
Donations are stolen or distributed too slowly after natural disasters such as hurricanes and earthquakes;
Donations made in foreign currencies or securities are volatile.
How Blockchain May Disrupt the Charity Industry
With blockchain, we can:
Create a trusted token that eliminates the volatility problem of donations made in foreign and cryptocurrencies;
Track exactly how a charity uses a donor's contributions to encourage efficiency and accountability and root out corruption;
Reduce fees for transferring money internationally so that almost all of a foreign donor's contribution actually goes to charity;
Enable smart objects such as buildings, vehicles, and appliances to donate their spare capacity to charity;
Reward good actors in the charity space for their transparency;
Provide immediate financial support directly to victims of natural disasters faster than banks, governments, or aid agencies can and with much lower transaction fees.
And more.
INCREASE BENEFITS FOR DONORS
How It May Impact Donors

Shifting charitable giving to a blockchain could:
Give donors voting rights based on contribution size and reputation. Increasing donor involvement could increase donations;
Build donor trust, thereby increasing the dollar amount of donations and the number of charities that receive meaningful gifts;
Help donors decide where to spend their charitable money by making charities that provide blockchain-based transparency more attractive targets for donations;
Offer donors a new way to make donations and a better way to make anonymous gifts;
Allow donors to give intellectual property to charity using colored coins.
How It May Impact Employment
Blockchain in charitable giving may:
Shut down charities that don't offer blockchain-based transparency and accountability;
Create opportunities for visionaries to build out new models of charitable giving; Eliminate jobs in charities with bloated payrolls;
Cut administrative jobs as blockchain handles specific financial and reporting tasks and allows for direct transfers between donors and recipients;
Add jobs for blockchain-savvy coders.