Security & Trust, our priorities
Network infrastructure located in the USA, EUROPE, and Switzerland for growing trust solutions.
Leading with a security mindset
LutinX started in the cloud and runs on the cloud, so it's no surprise that we fully understand the security implications of powering your business in the cloud. Our robust global infrastructure, along with dedicated security professionals and our drive to innovate, enables LutinX to stay ahead of the curve and offer a highly secure, reliable, and compliant environment.
Data protection that you can trust
LutinX 8.Suite offers administrators control over system configuration and application settings – all in a dashboard that you can use to streamline authentication, asset protection, and operational control. Use integrated Cloud Identity features to manage users and enforce multi-factor authentication and security keys for added protection. You can choose the LutinX 8.Suite solution that best meets your organization's needs.
Trust is essential to our partnership
Transparency is part of LutinX. We work hard to earn and maintain trust with our customers through transparency. The customer – not LutinX – owns their data. LutinX does not sell your data to third parties, there is no advertising in LutinX 8.Suite and we never collect or use data from LutinX 8.Suite for any advertising purposes.
LUTINX
PROVIDES TOOLS TO SUPPORT YOUR DISTINCT NEEDS, WHETHER YOU NEED A CENTRALIZED LEDGER DATABASE OR A FULLY MANAGED BLOCKCHAIN NETWORK.

LUTINX LETS YOU SWIFT BETWEEN DIFFERENT BLOCKCHAIN TECHNOLOGIES EASILY, LIKE CHANGE AN APP.
LutinX manages cloud computing
Cloud computing is the on-demand delivery of IT resources over the Internet with pay-as-you-go pricing. Instead of buying, owning, and maintaining physical data centers and servers, you can access technology services, such as computing power, storage, and databases, on an as-needed basis from a cloud provider like LutinX Web Services (LWS).
You can access great benefits:
LutinX Technology works on different levels of accessibility.
In this way, we Cross around the network to bring multiple blockchains into our clients' hands.
Central, trusted authority owns and manages the ledger, and is shared with any number of parties that are working together.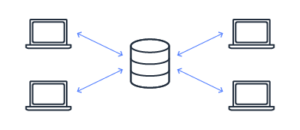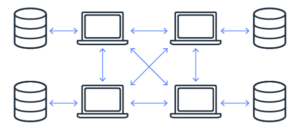 Multiple parties can transact with one another without having to know or trust each other. Each party, known as a member, owns a peer node in the network.