Blockchain for Intellectual Property
Defend and claim your rights worldwide
In today's digital world, the ability to forge, delete, or otherwise manipulate data is omnipresent. Organizations and individuals spend resources to protect and prove the integrity of their data to 3rd parties.
LutinX helps everyone track and manage their true gold, their Ideas! Intellectual property is not just for Music, it can be extended to every idea you have, from Art to mathematics, from Design to Philosophy, from Coding to Lawmakers.
LutinX is a FREE service for every man and woman fully oriented to Keep Safe our ideas and creations. Directly from our home page, everyone can access a powerful and straightforward platform based on Blockchain technology designed around these needs.
Moreover, with LutinX, from 2024, you'll transform ideas into money with our new sharing economy platform for creators, authors, and business professionals.
Blockchain data certification
We leverage blockchain technology to ensure the existence, integrity and attribution of communications, processes and data important for you and your organization. With LutinX it is possible to certify and authenticate any kind of data without relying on trusted third parties
Discover LutinX Blockchain-based Intellectual Property Protection.
Get all the Blockchain Power in your hands, NOW.
We suggest you to fill the KYC Process and safe your work with your real identity (but, you can still use us un-verified)
LutinX is your vault for all your creations, ideas and innovations. Safe, unlimited, versioned. 
After the uploading process you'll access your Paternity Certificates, Blockchain Signed, Fully Protected and Verifiable.
And now you can continue your life, promoting your creations knowing it's protected.
A collection of advantages
LutinX allows our customers to easily incorporate blockchain into their existing data environment
Privacy: LutinX does not require access to underlying data.
Security: Data is not shared among network nodes – for our services.
Compatibility: We are working to set up a real cross-chain platforms for the best worldwide interactions.
Scalability: Designed for enterprise data volumes.
Reporting: Dynamic reporting of multiple Blockchain proof.
Forensics: Data tied to the source. Creator + Data + Time.
Trust: Trust in LutinX not required, our proof is mathematical.
Regulatory: Extends to regulatory uses cases.
Flexibility: Extends to any data format and file size.
Stateless Approach: Nodes do not require complete data history of other nodes.
Easy integration: Via open standards API, shared by us.
Crooss-Tecnology: We jump between blockchain technologies, like Ethereum, Takamaka, Algorand, EOS, and others.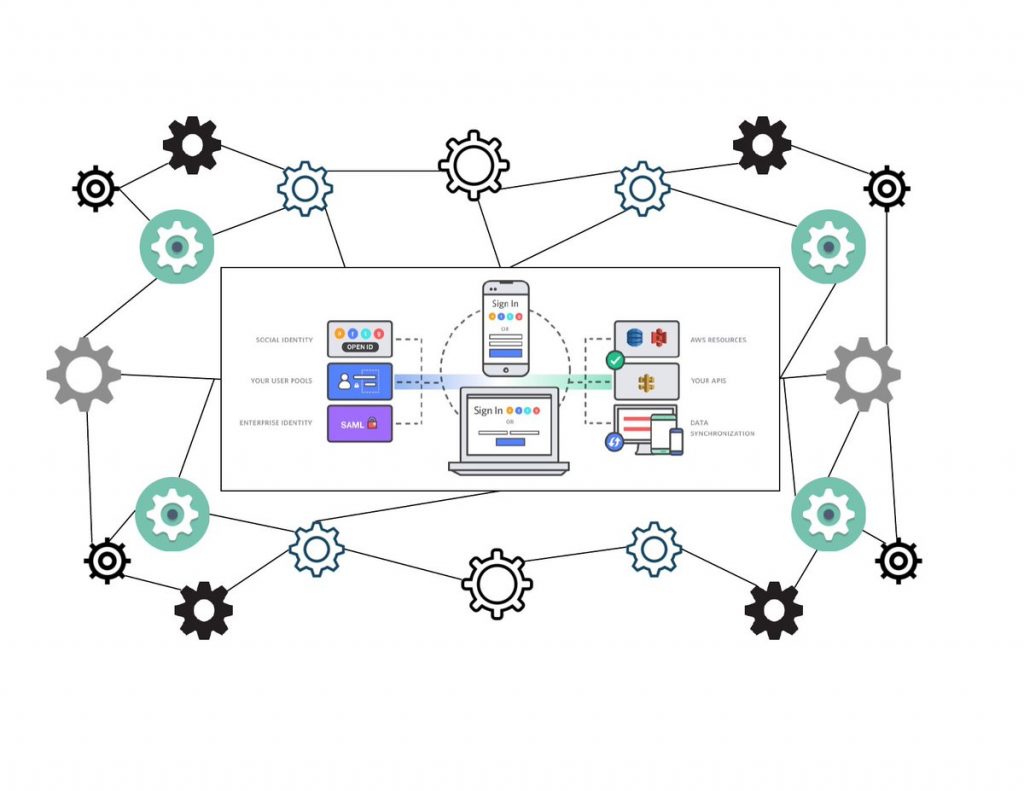 We reinvented the inner concept of trust.
Our Eco-System is Secure & Transparent, based on the best use-case technological solution.
A new concept that enable your users to identify themselves online with maximum user-friendliness
CREATE TRUSTED USER IDENTITIES WITH L.iD ACCESS.
 Create trusted user identities
Traditionally, you have to rely on signals to trust a new user – on a device IP, a phone number, or credit database look-up. But these signals can also be abused by fraudsters.
This creates constant uncertainty, so you can't focus on the user's experience, and instead start treating them with suspicion.
L.iD lets your users scan a photo ID from any device, before checking it's genuine.
Combined with Biometric Verification, it's a seamless way to anchor an account to the real identity of a customer.
Effective against the 6 key pillars of document fraud
Fraud is always innovating. Luckily, so is our technology. 8id catches up to 90% of ID fraud attempts—and as our AI evolves, our accuracy improves. Using the best combination of human and machine learning fraud detection, we protect your platform against the 6 key types of document fraud:
Forged documents
Counterfeit documents
Blank stolen documents
Fantasy or camouflage documents
Impostor or 'look-a-like' documents
Compromised documents
BIOMETRIC IDENTIFICATION SYSTEM  IS FOR YOU
Biometrics, tailored.
The Biometric Identification System® leverages market-leading technology recognized by system integrators and solution providers who demand a large-scale, easy to integrate, standard-compliant, and high-performance biometric identity management solution for a biometric multimodal system.
L.D delivers precisely what you need. It is a reliable multimodal biometric software utilizing fingerprint, face, and iris recognition technology. With full modularity, you can quickly get a solution tailored to your business processes. Our customer-driven approach guarantees real-time and 24/7 onsite support to ensure that your bespoke system works flawlessly.
Built upon an open architecture, L.iD offers freedom in choosing the exact components your organization needs to develop the perfect identity management solution. You have the option to add independent modules, bringing you available and cost-effective solutions with the flexibility to upgrade when necessary.

L.iD's new approach is incredibly valuable in large projects such as national ID and social security, travel and border control, elections (voter registration and verification), and registration and authentication of employees in commercial applications.


Scale fast, with global coverage


L.iD is here to help you expand internationally. We cover documents across 150 countries, operate in 3 offices across the world and support key global scripts in addition to Latin.


And if you want to scale in volume, rather than in global reach? We help with that too. With L.iD's machine learning, you won't need to worry about overwhelming your internal team when volumes spike.
And we offer granular result breakdowns, so you can build automated workflows and improve customer experience. So you'll cut the need for manual escalation in the first place.